Easter Long Weekend + Mother's Day!

April  has  come  and  is  now  going,  but  never  fear,  for  blue  skies  and  warm  days  aren't  over  yet.  The  Easter  long  weekend  is  here to  help  you  savour  the  last  longing  moments  of  summer .
While  the  days  are  still  sunny  and  the  nights  are  starting  to  get  cool enough  for  a  comfortable  snuggle,  there  is  no  better  time  of  year . For  all  these  reasons  and  more  we  couldn't  be  more  pleased  to be  open  all  Easter  Long  weekend !
Come  join  us  any  day  to  indulge  in  a  sensory  delight.  Crisp  orange  and  golden  sunsets  over  the lake  accompanied  by  decadent  seafood  dishes  and  mouth  watering  cocktails.
More  details  to  come  please  contact  us  to  book  your egg-stra  special  Easter  Long  Weekend  .
Click here to book or call (02) 9970 1999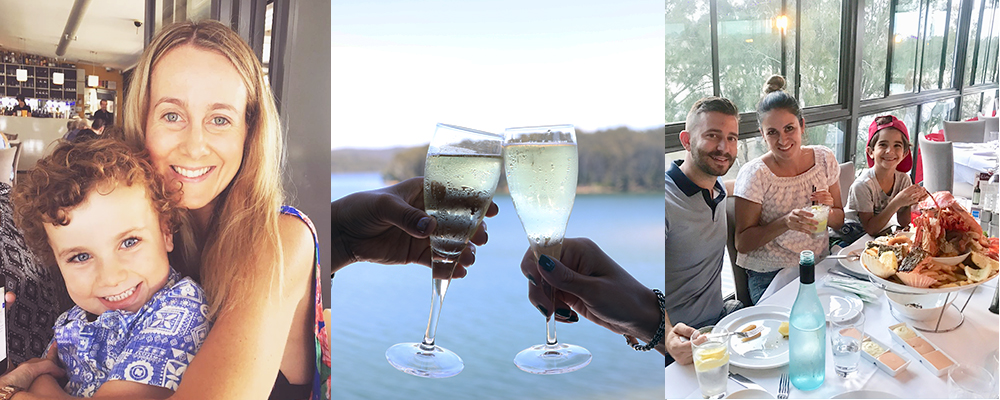 Mother's Day
Mother's Day is just around the corner. Plan a table early for mum and spoil her with the dinner she deserves. Here are Five reasons to spoil Mum with a date at Limani this Mother's Day!
1. She is the reason you are here after all..
2.How many $$ in petrol do you think she's spent on you in her life, surely you can shout her a delicious meal.
3.What better role model could you have had growing up?
4.Her life advise really comes from the heart, no secret agenda, she only wants what is best for you.
5.Because she's your mum and you love her!!! DUH!
Limani is the perfect place to take mum to this Mother's Day, celebrate with our delicious set menu and spectacular lakeside views.  There will be a lunch and dinner set menu, details to come!
Click here to book or call (02) 9970 1999
---
Opening Hours
Lunch: 12:00pm-2:30pm (Mon – Fri)
Lunch: 12:00pm – 3:00pm (Sat & Sun)
Dinner: 6:00pm – 9:00pm (Sun – Thurs)
Dinner: 6:00pm – 9:30pm (Fri & Sat)