Mother's Day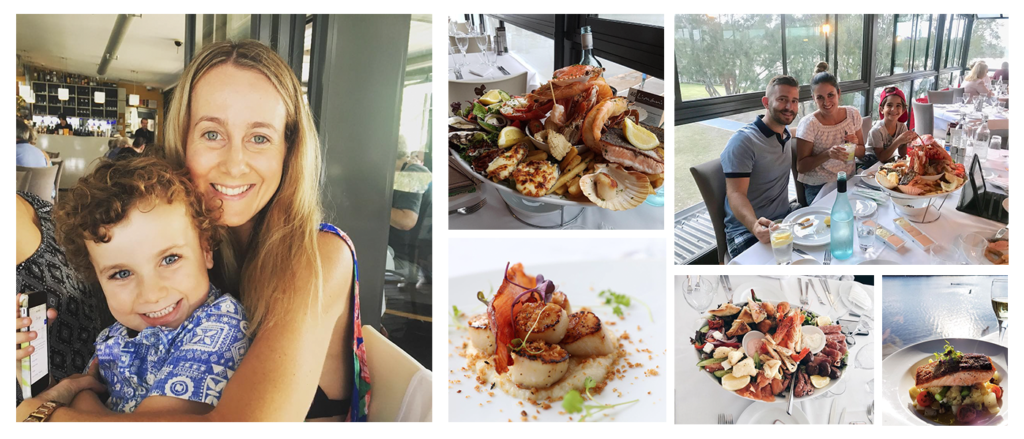 SPOIL MUM AT LIMANI'S MOTHER'S DAY LUNCHEON
Let your mum know you love her by treating her to her favourite food with a glass of bubbles or wine! At Limani, we want to ensure that we make your day enjoyable. Annually, we hold our Mother's Day Luncheon which will be on Sunday the 12th May 2019.
Choose between two time sittings: 11:00AM – 1:30PM or 2:00PM – 4:30PM.
For just $85 per adult, and $35 per child (under 12), choose an entree, main and dessert! See our set menu here.
There will be no alterations available for the menu. However, we do have vegetarian options available upon request.
Here's a sneak peek of what our set menu has to offer:
bread rolls on arrival
choice of entree
half dozen natural sydney rock oysters GF LF
with eschalot vinaigrette
house smoked ocean trout pate GF OPTION
cream cheese, gerkins, homemade pickled beetroot & radish with soy linseed toast
five spice squid GF LF
baby coriander, cucumber salad, thai dressing & red capsicum aioli
sticky pork belly GF LF
red wine braised, crispy vermicelli noodles & braised red cabbage
choice of main
barramundi fillet GF (NORTHERN TERRITORY)
grilled, eggplant, brussel sprouts roasted baby onions, horseradish aioli & potato crisp
salmon fillet (TASMANIA)
seared, served with pan fried prawn stuffed risotto cake, pea tendrils, radish salad,
burnt orange vinaigrette & red capsicum coulis (cooked medium)
snapper fillet GF
grilled, fennel & rocket salad, spanish onion, feta, orange segments with honey
mustard vinaigrette
220g beef eye fillet GF
portabello mushroom, fried buttermilk onion ring, baby turnip, potato puree, tomato
& caper butter & jus (cooked medium)
choice of dessert
mixed berry panna cotta
with berry coulis, chantilly & chocolate bark
passionfruit tart
with raspberry coulis & candied orange zest & chantilly cream
individual pavlova GF
with kiwi, berries, passionfruit sauce, chantilly cream & chocolate curls
toblerone pate GF
served with caramel sauce, hokey pokey gelato & peanut praline
BOOK NOW. WE ARE EXPECTED TO BE FULLY BOOKED OUT. 
Call  (02) 9970 1999  to book a table.