Have a Limani Party!

Life is full of surprises and celebrations – birthdays, weddings, christenings, reunions. Whatever it is you're gathering for, make it a Limani Party! Our beautiful location looking over Narrabeen Lake makes for the perfect setting, accompanied by incredible seafood, delicious cocktails and of course all your friends and family you're celebrating with.
We have a special

Limani Party 3 course set menu

available for just $49 per person which includes an

Antipasto Platter, Main and Dessert

that will be sure to impress your guests.
---
The Limani Antipasto Platter for entree includes baby octopus vinaigrette, keftedes, prosciutto, salami, spanakopita, dolmades, arancini balls, feta, olives, tzatziki, taramasalata, black olive pesto & grisinnis. Everything you could want from a classic Antipasto Platter with a bit of a seafood twist.
Our selection of mains has a great variety of seafood and non seafood dishes. Choose from the Barramundi Fillet, Salmon Fillet, Fish & Chips, Traditional Greek Lamb and the Spinach & Ricotta Ravioli.
Then to finish off an already delicious meal, indulge in some of our most decadent desserts. You'll have trouble deciding between the Passionfruit Tart, Individual Pavlova, Toblerone Pate and Baklava.
To see the menu in more detail click here.
This set menu is available for pre booking only for a minimum of 2 people.
Click here to book or call (02) 9970 1999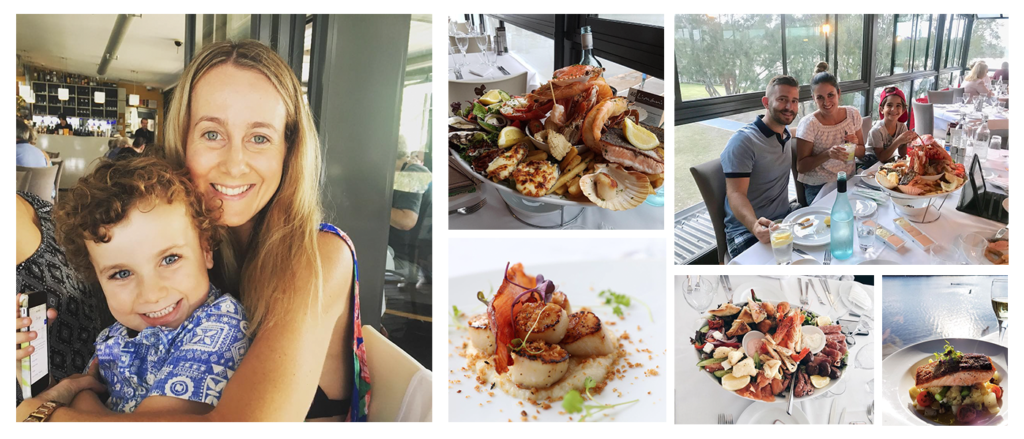 SPOIL MUM AT LIMANI'S MOTHER'S DAY LUNCHEON
Let your mum know you love her by treating her to her favourite food with a glass of bubbles or wine! At Limani, we want to ensure that we make your day enjoyable. Annually, we hold our Mother's Day Luncheon which will be on Sunday the 12th May 2019.
Choose between two time sittings: 11:00AM – 1:30PM or 2:00PM – 4:30PM.
For just $85 per adult, and $35 per child (under 12), choose an entree, main and dessert! See our set menu here.
There will be no alterations available for the menu. However, we do have vegetarian options available upon request.
Here's a sneak peek of what our set menu has to offer:
bread rolls on arrival
choice of entree
half dozen natural sydney rock oysters GF LF
with eschalot vinaigrette
house smoked ocean trout pate GF OPTION
cream cheese, gerkins, homemade pickled beetroot & radish with soy linseed toast
five spice squid GF LF
baby coriander, cucumber salad, thai dressing & red capsicum aioli
sticky pork belly GF LF
red wine braised, crispy vermicelli noodles & braised red cabbage
choice of main
barramundi fillet GF (NORTHERN TERRITORY)
grilled, eggplant, brussel sprouts roasted baby onions, horseradish aioli & potato crisp
salmon fillet (TASMANIA)
seared, served with pan fried prawn stuffed risotto cake, pea tendrils, radish salad,
burnt orange vinaigrette & red capsicum coulis (cooked medium)
snapper fillet GF
grilled, fennel & rocket salad, spanish onion, feta, orange segments with honey
mustard vinaigrette
220g beef eye fillet GF
portabello mushroom, fried buttermilk onion ring, baby turnip, potato puree, tomato
& caper butter & jus (cooked medium)
choice of dessert
mixed berry panna cotta
with berry coulis, chantilly & chocolate bark
passionfruit tart
with raspberry coulis & candied orange zest & chantilly cream
individual pavlova GF
with kiwi, berries, passionfruit sauce, chantilly cream & chocolate curls
toblerone pate GF
served with caramel sauce, hokey pokey gelato & peanut praline
BOOK NOW. WE ARE EXPECTED TO BE FULLY BOOKED OUT. 
Call  (02) 9970 1999  to book a table.

April  has  come  and  is  now  going,  but  never  fear,  for  blue  skies  and  warm  days  aren't  over  yet.  The  Easter  long  weekend  is  here to  help  you  savour  the  last  longing  moments  of  summer .
While  the  days  are  still  sunny  and  the  nights  are  starting  to  get  cool enough  for  a  comfortable  snuggle,  there  is  no  better  time  of  year . For  all  these  reasons  and  more  we  couldn't  be  more  pleased  to be  open  all  Easter  Long  weekend !
Come  join  us  any  day  to  indulge  in  a  sensory  delight.  Crisp  orange  and  golden  sunsets  over  the lake  accompanied  by  decadent  seafood  dishes  and  mouth  watering  cocktails.
More  details  to  come  please  contact  us  to  book  your egg-stra  special  Easter  Long  Weekend  .
Click here to book or call (02) 9970 1999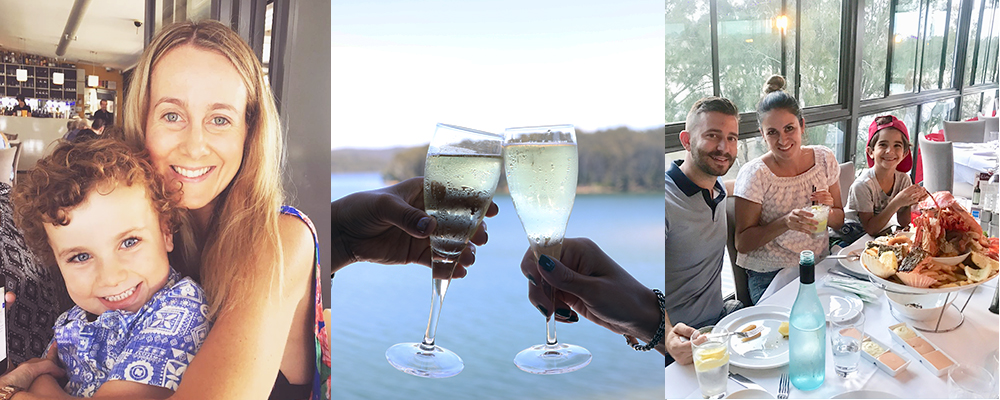 Mother's Day
Mother's Day is just around the corner. Plan a table early for mum and spoil her with the dinner she deserves. Here are Five reasons to spoil Mum with a date at Limani this Mother's Day!
1. She is the reason you are here after all..
2.How many $$ in petrol do you think she's spent on you in her life, surely you can shout her a delicious meal.
3.What better role model could you have had growing up?
4.Her life advise really comes from the heart, no secret agenda, she only wants what is best for you.
5.Because she's your mum and you love her!!! DUH!
Limani is the perfect place to take mum to this Mother's Day, celebrate with our delicious set menu and spectacular lakeside views.  There will be a lunch and dinner set menu, details to come!
Click here to book or call (02) 9970 1999
---
Opening Hours
Lunch: 12:00pm-2:30pm (Mon – Fri)
Lunch: 12:00pm – 3:00pm (Sat & Sun)
Dinner: 6:00pm – 9:00pm (Sun – Thurs)
Dinner: 6:00pm – 9:30pm (Fri & Sat)
Say it with dinner.
Celebrate love at Limani. Valentine's Day is on Wednesday the 14th of February and we have the perfect date to make this Valentines a special one. Look forward to delicious food and drinks, an intimate setting with a beautiful view and the company of your loved one when you spend Valentines at Limani. You will also receive a rose for your partner on arrival to make everything just a bit more special.
For just $85 per person you can choose from
our Seafood Platter for 2
or
our 3 Course Dinner for 2
Our 3 course set menu includes some of our favourites such as our natural sydney rock oysters, barramundi fillet, smoked salmon & prawns and twice cooked pork belly. End the dinner with decadent desserts such as our sticky date pudding or panna cotta to successfully end the night in a sweet note.
Click here to book or call (02) 9970 1999
Opening Hours
Lunch 12-2:30pm
Dinner 6-9pm
Bookings essential. Seafood platters must be pre-ordered and mentioned at the time of booking.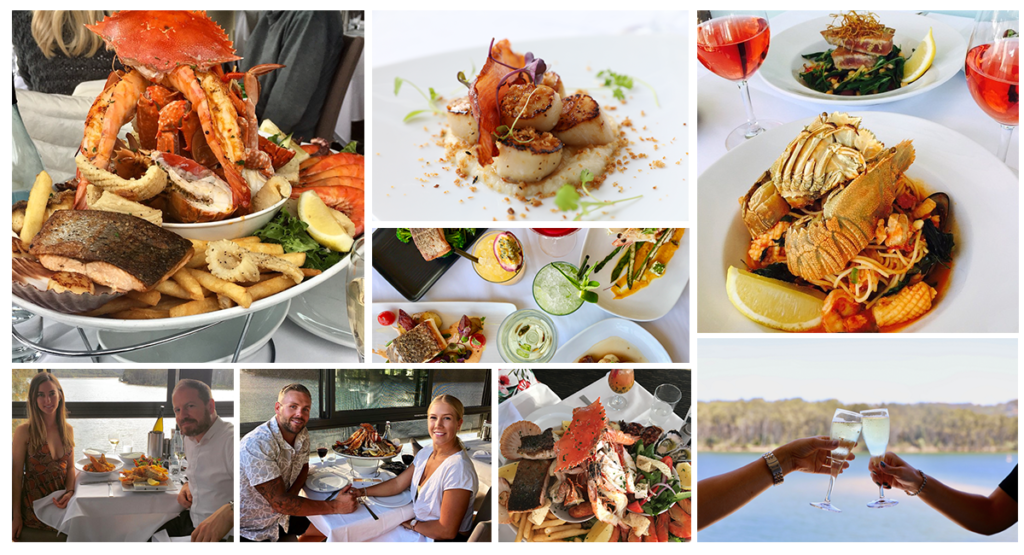 Summertime is about relaxing, spending time with the family and eating amazing food. At Limani, we provide the best in Australian seafood, culture and views. Here are our tops picks for must have items at a Summer lunch.
A diverse spread of entrees
We are so lucky to live in Australia where we are spoilt for choice of multi-cultural cuisine. Greek, Thai, French, Indian, Turkish, we've even seen Italian and Japanese fusion! Showcase your admiration for food at the next lunch with a few easy nibbles that we guarantee the family will love!
Three dips extravaganza: taramasalata, tzatziki, extra virgin olive oil & balsamic with toasted Turkish bread.
Mezze platter: fresh prawns, smoked Tasmanian salmon, baby octopus vinaigrette, squid, keftedes, prosciutto, salami, spanakopita, dolmades, arancini balls, marinated vegetables, feta, olives, tzatziki, taramasalata & toasted pita. Yum, double yum, triple yum!
Seafood
Oysters, and prawns, and lobsters, oh my! Like any Aussie, we know the key to your heart is your stomach. That's why we source the best seafood in Sydney to serve on our customer's plates. For any Summer lunch, a creature from the sea is always a great hit! Here are a couple of our picks for great seafood options:
Premium Sydney rock oysters; delicious options to serve with include an eschalot vinaigrette, bloody mary granita, mornay or killpatrick.
Seared scallops; served grilled, alongside braised leeks, beurre noisette & micro herbs. Simple and scrumptious!
Traditional fish and chips; beer battered flat head fillets served with chips, greek salad and home made tartare sauce. Loved by adults and kids, the ol' F&C is always a winner in our eye.
Want to combine your favourites with us? Order our cold seafood tasting platter for two, featuring a blueswimmer crab, oysters natural, QLD king prawns, smoked salmon, Moreton bay bugs, lemon & dipping sauces. You had me at tasting platter!
Beverages
A few of our favourites:
Garfish Rosé- Travelling from Langhorne Creek in South Australia, Garfish boasts a light and fruity taste, displaying aromas of strawberry, watermelon and cherry, red berries and a hint of pomegranate with soft tannins leaving a crisp finish on the palate.
Mollys Cradle- Sparkling Brut from our favourite wine country, the Hunter Valley NSW. It encompasses a clean fresh palate of lemon and citrus tones, well balanced with a fine natural acidity. Deeeelicious!
Stella Artois– A delicious beer with Belgium roots guaranteed to quench your thirst. With a malty middle and crisp finish reveals the full, pleasantly bitter flavour that Stella Artois is known for and what makes it an in ideal accompaniment for a variety of cuisines from around the world.
Check out our beverage menu here.
The perfect view
Great conversation can only get you so far. A gorgeous view is not only fantastic to look at but it also acts as a mini happiness boost and de-stresser, reminding you to appreciate and enjoy the little things. We are super blessed to live and work on the Northern Beaches, boasting beautiful beaches, walkways, lakes and more. There is no better backdrop than a body of water, ever changing and unique each time. Check out our view!
Book your Summer lunch at Limani here!
OPEN 7 DAYS
LUNCH & DINNER
(02) 9970 1999
Upper Level 11 Narrabeen St,
Sydney / NSW – 2101
Fri, October 12, 2012 – Limani wins Outstanding Restaurant at the Northern Beaches Local Business awards!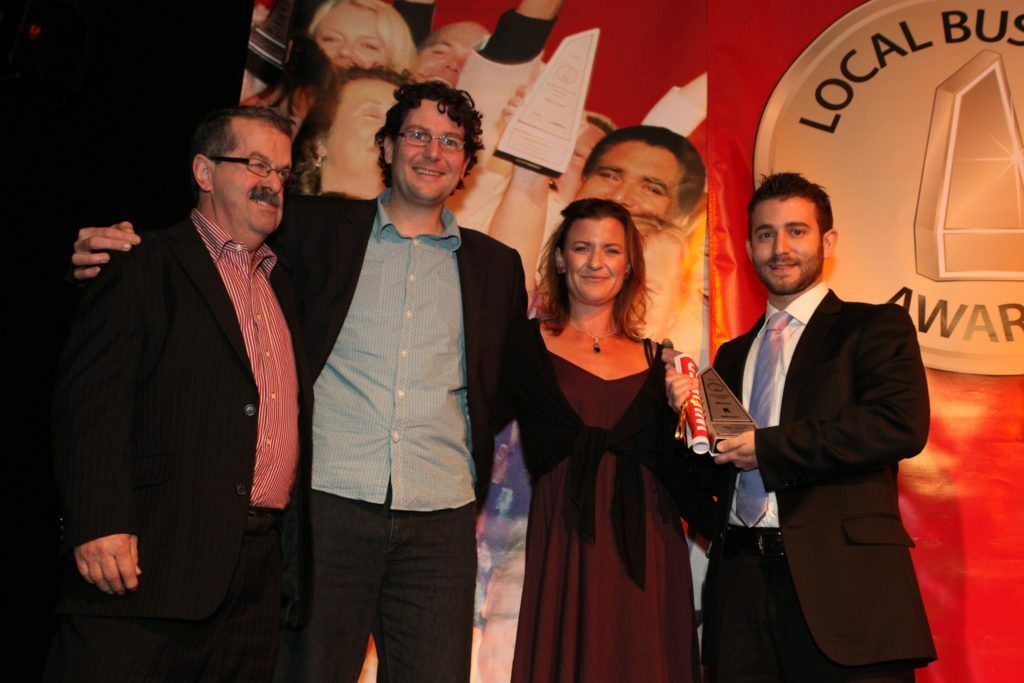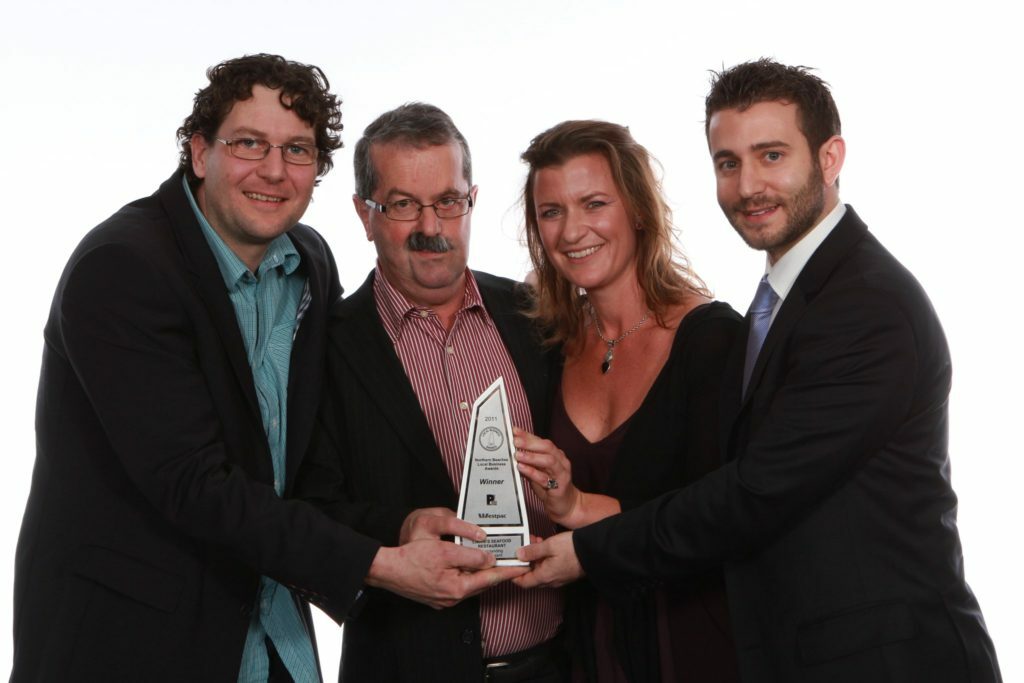 During the month of July a Turkey main meal and Xmas Pudding dessert will be offered on special and will also be available on all our set menus and special menus.